I saw this picture on Facebook and couldn't resist...
It made me think about my wonderful blogging friends as well as some of my local "face to face" friends and family...
It seems to embody all the things we tend to have in common...love of a good cup of tea (or coffee for those of you who must! LOL), a stack full of good books that we can't seem to get enough of...some bon-bons and cupcakes, pretty flowers, and a spirit of adventure!! Who among us wouldn't just love to do exactly this...remember when we played house and had tea parties as little girls? My sister and I did...we had a special table-cloth that fit over a card-table that had a picture of a house painted on it...windows, a door, the roof, and we could sit under the table and play with our dollies and have tea parties and "pretend" we were grown up mommies.
(Something similar to this idea below found on the internet:)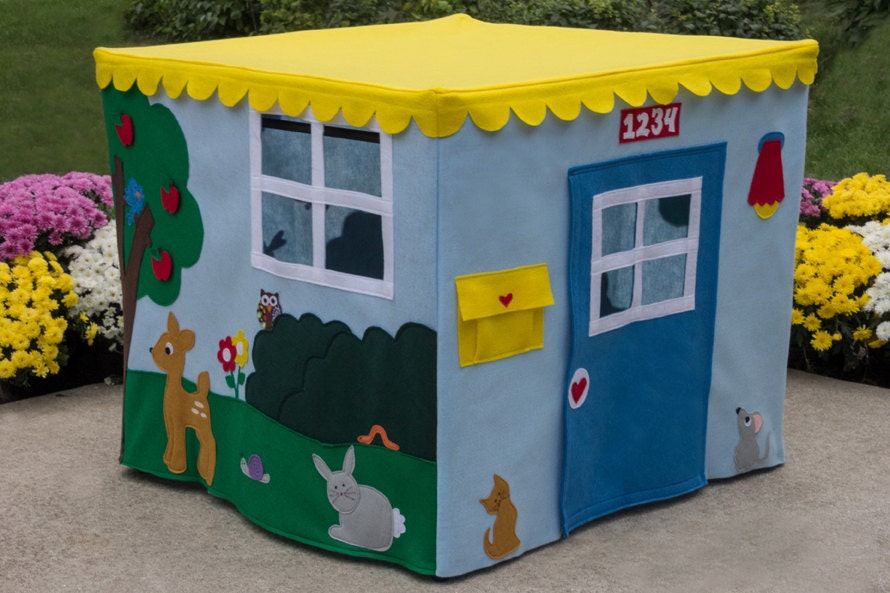 Last weekend my sister and I celebrated her birthday with a little tea party. We didn't have to crawl under the table to have our party (thank goodness! We'd probably still be stuck there!)..and now we are both grown up mommies for real! (I know some of you who are my Facebook friends may have already seen some of these pictures, so bear with me)
We used the cute little teapot with a birdie on the lid that my sister had given me one year for my birthday or Christmas, I forget which...
And we used the Haviland China Tea Cups that came from our Grandma Tedlie, via our mother when she passed. My sister and I shared the collection so that we each have some of the same...
Then we took our tea party out to the front porch because it was such a lovely day:
and sat and rocked like two little old ladies and listened to the birdies and talked about things we enjoy...flowers, birds, and our families...
Kind of like this old painting which belonged to our grandmother...I believe this picture is entitled "The Gossips", but
we
weren't gossiping...just visiting, which is entirely altogether different!
I count you all as my special friends, whether we have met in person or not. I look forward to this gathering each week...love to hear about your life and what you've been doing and the things you have seen. It truly is like visiting with dear friends, and I do thank God for each and every one of you.
~Some thoughts on Friendship~
"If you would be loved, love and be lovable."
Benjamin Franklin
Philippians 1:3
"I thank my God upon every remembrance of you"
"The better part of one's life consists of his friendships."
Abraham Lincoln
"Therefore comfort each other and edify one another, just as you also are doing."
Proverbs 17:17a
"A friend loves at all times..."
"Being with you is like walking on a very clear morning..
definitely the sensation of belonging there."
I hope you've enjoyed this little friendly visit today. Now let us join our other Friday Foto Friends over at Deb's Place, Breathing in Grace, and see what's been happening in your lives!!